Gazeta Totoletka! Big Order
Hello Przybysz. In Gazeta Totoletca We have English translation This Gazeta is for Children and Adults Have a nice time on Gazeta Totoletka :)
Our goal - Proxima!
Stephen Hawking was an outstanding British astrophysicist, cosmologist and theoretical physicist. He died in 2018. At the end of his life, he was increasingly worried about the future of the Earth and our entire human civilization. Hawking claimed that the temperature on the Earth's surface would reach a level around 2600 that even highly developed civilization would not be able to cope with and that humanity would then be forced to leave the heated globe and move to another place in space. The famous scientist advised mankind today to start looking for a place to live somewhere outside the Earth and recalled the idea announced in 2016 together with the Russian billionaire Yuri Milner (living in the USA, founder of scientific awards with a value many times higher than the Nobel Prize). Their project was called Breakthtough Star Shot and it was to organize a trip to the star closest to us, more than 4 light years away. This star is Proxima Centauri (red dwarf), located in the constellation Centaur. The mission would be to deploy a flotilla of "nano-ships" powered by laser beams. Such a mission would prove the feasibility of the move, it would check the devices, it would open the gates to space for future cosmonauts. Interestingly, Mark Zuckerberg, the head of Facebook, also joined Hawking and Milner. So maybe this is a sensible goal for young people who have only recently entered school - to lead humanity towards the stars in the future? (as)
the matter of mars
nałkowsc still didn't see if there was a UFO, maybe there used to be life on mars on mars there was a drawn valentine on earth and a human thine.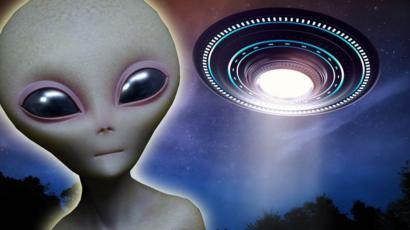 about precious stones
a lot of people want to be rich and look for expensive stones, for example diamond, gold and ruby.
where are the Templars' treasures?
the treasures of the Templars are in Poland in the town of Kortuno
the universe is not infinite
the universe is not infinite the world is just very, very fast so fast that no man cannot map the entire universe
Kaźśmie Nowak
is a great explorer who cycled all the black land of Kaźimiesz when he got it immediately died the sea a fly bitten him cc?
Gazeta Totoletka
Hello Przybysz. In Gazeta Totoletca We have English translation This Gazeta is for Children and Adults Have a nice time on Gazeta Totoletka :)
Our goal - Proxima!
Stephen Hawking was an outstanding British astrophysicist, cosmologist and theoretical physicist. He died in 2018. At the end of his life, he was increasingly worried about the future of the Earth and our entire human civilization. Hawking claimed that the temperature on the Earth's surface would reach a level around 2600 that even highly developed civilization would not be able to cope with and that humanity would then be forced to leave the heated globe and move to another place in space. The famous scientist advised mankind today to start looking for a place to live somewhere outside the Earth and recalled the idea announced in 2016 together with the Russian billionaire Yuri Milner (living in the USA, founder of scientific awards,